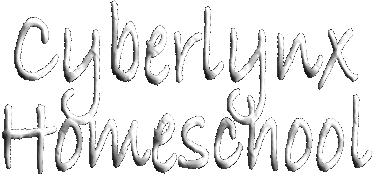 From first grade until I finished fifth grade, I was at the Juneau Christian School. It is a nice, small school, and many of my friends still go there. But we decided to try homeschooling so I would be free to travel for competitions, and also because my mom was spending alot of time with me anyway with homework. We applied to

Cyberlynx Home School

in Nenana, Alaska, and they paid for all my books and even my dance lessons! My mom was able to put together a curriculum that was interesting to me, and we found we enjoyed studying together.

The second year I had to memorize 100 works of art (titles), the artist and the medium. Below are three examples...see if you can name them!







Geography was also fun for me. I traced maps from my atlas, scanned them, then colored the different countries in Photoshop, adding rivers, lakes, mountain ranges and capitals. Below is one of my maps. Can you tell which one it is?



When we studied the eastern hemisphere, we came upon some countries with weird names that I'd never heard of. My mom told me they were never in the news. Since they were so hard to pronounce and remember, my mom grouped them into one unit and called them the former Soviet Caucasus Republics. I now know these countries as Kazakhstan, Kyrgyzstan, Tajikistan, Turkmenistan and Uzbekistan, which will play a critical role in the war against terrorism.






The second year I took reading, grammar, ancient history, math, science (basics plus a special course on DNA in the second semester), and geography of the western hemisphere. My physical education, of course, was dance. I took advanced ballet, jazz, tap and hip-hop and had a wonderful year. (See my "Dance" page)

The three pictures are 1) "Death's Head Moth" by Van Gogh (oil); 2) "Prima Ballerina" by Degas (pastel) ; and 3) "The Bath" by Mary Cassatt (oil). The map shown is southeast asia, meaning Cambodia, Vietnam, Thailand and Indonesia, to name the larger countries. It was interesting because have been supporting a little boy in Indonesia throug Compassion International. He turned 13 in January of 2005. His name is Insrianto Sukandar. He wants to be a doctor.

We homeschooled for two years, then decided to try public school. I didn't really like it, but now I'm at Juneau Douglas High School and it's sort of okay. I have alot of friends!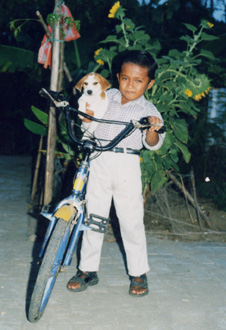 This is "In"